Find out where
we are & what
you can expect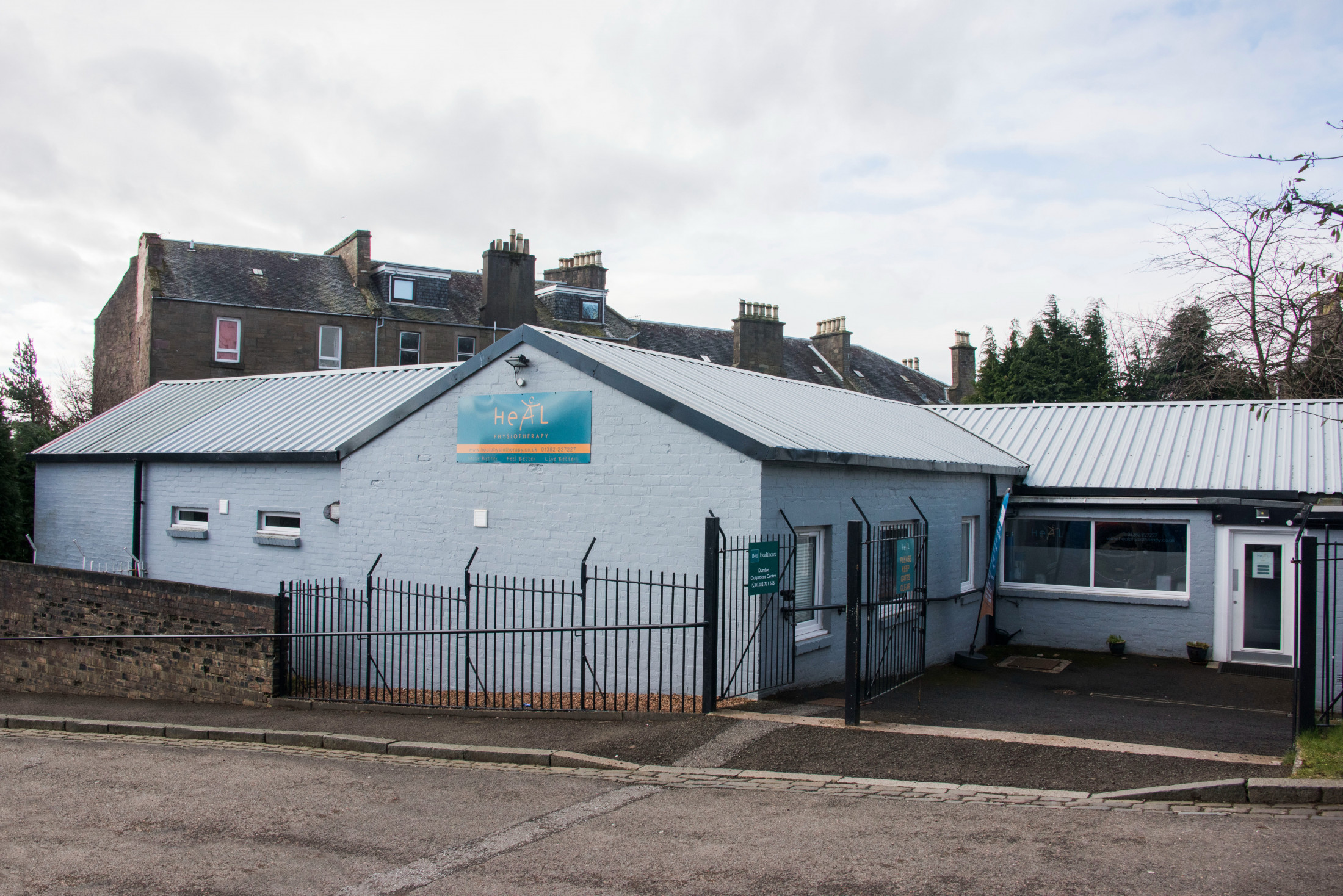 Get in touch with us.
Please feel free to contact us to let us know how we can help you and make what we do that little bit better. If you want to give us a call or drop by for a visit then the details below will help you to get in touch.
Contact details
Telephone
Dundee: 01382 227227
St Andrews: 01334 845481
Email
enquiries@healphysiotherapy.co.uk
Address
14 Dudhope Street
Dundee
Tayside
DD1 1JU
Saints Sports
University of St Andrews
Sports Centre
St Leonards Road
St Andrews
Fife
KY16 9DY
Opening hours
Dundee
Monday: 8am - 8pm
Tuesday: 8am - 7pm
Wednesday: 8am - 8pm
Thursday: 8am - 7:30pm
Friday: 8am - 4pm
Saturday: Closed
Sunday: Closed
St Andrews
Wednesday: 9am - 6:30pm
Dundee
We have disabled access into the building,
the treatment rooms, and toilet facilities.
Please note the car park is sloped and
there is a gradient to reach the entrance.
We will be happy to help you access the
clinic if you have concerns that either
of these may restrict you.
Some on-site car parking is available.
Alternatively, there is on-street parking.
St Andrews
On-site car park is available for free.
There is also disabled access into the
building, the treatment room, and
toilet facilities.
My first visit.
When you arrive at Heal you will be welcomed by our receptionists and shown to our waiting room. Prior to your appointment you should fill in our online consent form and update your details. These will be completed when you book online, or will be emailed to you prior to your appointment.
What to expect
Your physiotherapist will ask you questions in regard to your symptoms and your general health.
There is always time for you to ask any questions you may have or give them information you feel is relevant to your condition.
You will be examined and any relevant tests will be carried out to help diagnose your symptoms.
During the first session treatment will be started and you an explanation of any findings will be discussed.
You are likely to leave with some 'homework' exercises.
If further sessions are required you will be given an estimate of the number of treatment that may be needed.
What to wear
Whatever you like but in order to carry out an examination, you may be asked to remove items of clothing that allow the Physiotherapist to assess you thoroughly. There will be an opportunity to change into shorts/loose clothing if you prefer. If your injury affects your ability to run it is helpful to bring trainers and shorts as we might ask you to jump onto the treadmill during the session.
Please be reassured that you will not be expected to undress if you an uncomfortable with doing so.
Anything else?
If your physiotherapist feels you need further investigation you may be referred to your GP or you can access one of our private specialists directly for an additional fee. This will be discussed with you during the appointment.